Showcase your work and get paid
An all-in-one platform for attracting new customers, increasing your audience and getting hired for jobs.

Try it for free now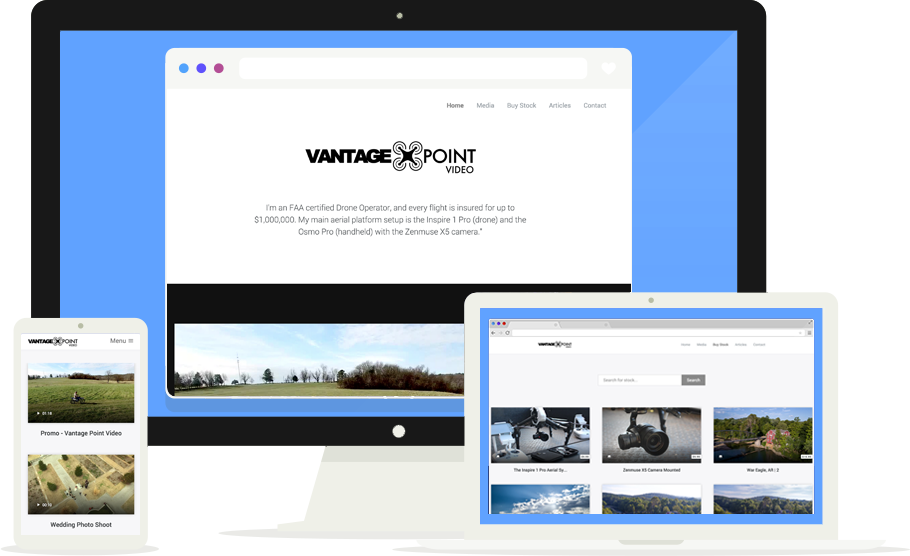 Create & Host your Portfolio
Add your logo and change colours
Upload and store videos, photos and showreels
Showcase your work to the world
Be Found & Get Hired
Get discovered by potential customers
Receive jobs from all over the world
Manage entire projects & flights
Not convinced yet?
There are many more reasons to try it out...
Mobile optimised
Your portfolio will look great on all tablets and mobiles.
SEO optimised
You control your content, we optimise it.
Exposure
Receive visits, customers and contacts from our main airstoc website.
Fast, reliable hosting
Hosted on top of the range servers with bank grade security
28 days free, then pay per month
No contract, so you can cancel at any time.
Pro
---
---
Unlimited Monthly Job Leads
Unlimited Photos
Unlimited Videos
Unlimited Locations
---
Starter
---
---
Up to 50 Monthly Job Leads
Up to 5,000 Photos
Up to 1,000 Videos
Up to 3 Locations
---
* By choosing a plan and signing up you accept our
drone pilot agreement.
What if I change my mind and want to cancel?
If you cancel before your subscription has finished, you will be refunded the difference. You can change your mind at any time, even when paying yearly.
What plan should I choose to get hired?
Customer contact is not available on the free plan, so you should choose a paid plan if you want to receive messages about potential drone service jobs.
What happens to my media if I downgrade?
As an example, If you have 1,000 video clips and downgrade to a plan with a maximum of 100 video clips, those video clips will be deleted from Airstoc. Therefore if you want to keep your media on Airstoc you will need an appropriate account.
I already have a website, how do I transfer it across?
You can upload all your media to your Airstoc profile. Depending on your plan, you can also point your domain name to your Airstoc website, otherwise you will be given a subdomain like, drone-company.airstoc.com.
---